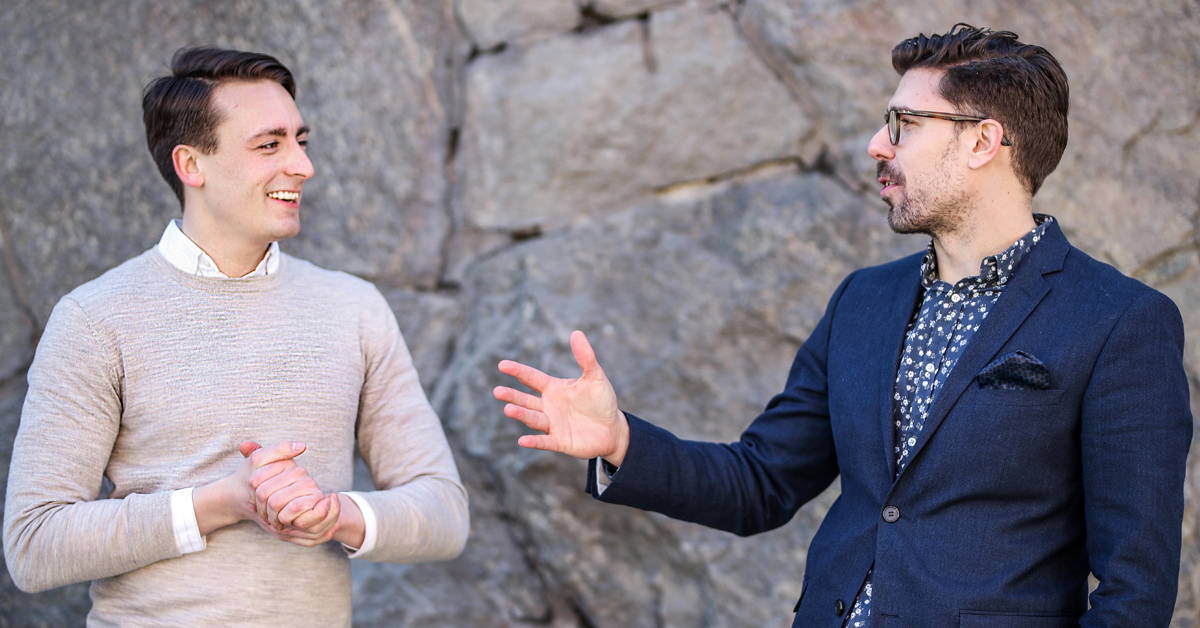 We wanted to find out who Dennis and Anders are, the founders of Odorem Mundi. Latin for "the world's scent," Odorem Mundi is a Stockholm based brand founded by two fragrance enthusiasts who came together over the idea of creating high quality scents that are also nature friendly.
A few words about who are Dennis and Anders behind Odorem Mundi?

We met through the love of entrepreneurship during our University studies and whilst studying together we realized that we actually have a whole lot in common. We both share the love for delicious food, football and entrepreneurship to mention a few things, and looking back we realized we had actually met a few years prior to us studying together, but then as competitors on the soccer field.

If you had to describe us I'd say that we're passionate about the human aspect of entrepreneurship and in life in general, we enjoy and value the face to face meetings with vendors, customer, competitors, with people(!).

We're also dreamers, a night together often starts with a glass of red wine and then we're off to a dream-state, we always end up envisioning where we are going in business and in life (these discussions tend to derail).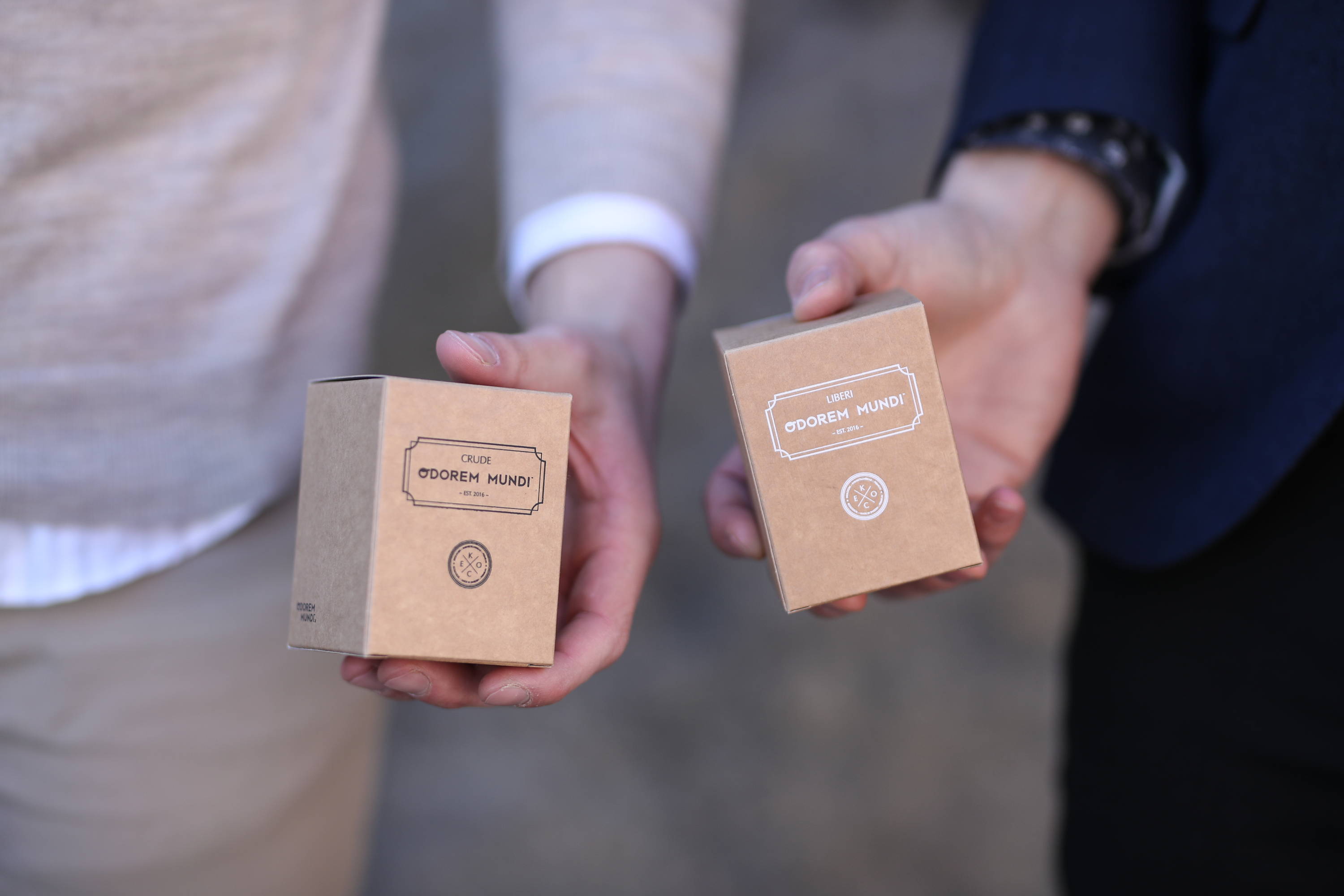 What is your first scent memory?

Dennis - Mine is actually the scent of saltwater, it's still etched in my memory as I used to visit my family in Asia as a kid and when I did so I was always in the ocean for hours at a time. I have this memory of me running up the beach and meeting my grandmother who, always, had newly baked cinnamon buns with her. So, saltwater and the scent of newly baked cinnamon buns is a strange combo but also my first scent memory.

Anders - My first scent memory is accompanied by my father, he was getting ready for a night out and I remember how the feeling of 'a night out' was heavily enhanced by the scent he was wearing. As I grew up I learned that the scent he was wearing was Dior – Eau du Sauvage, it's something I'll never forget.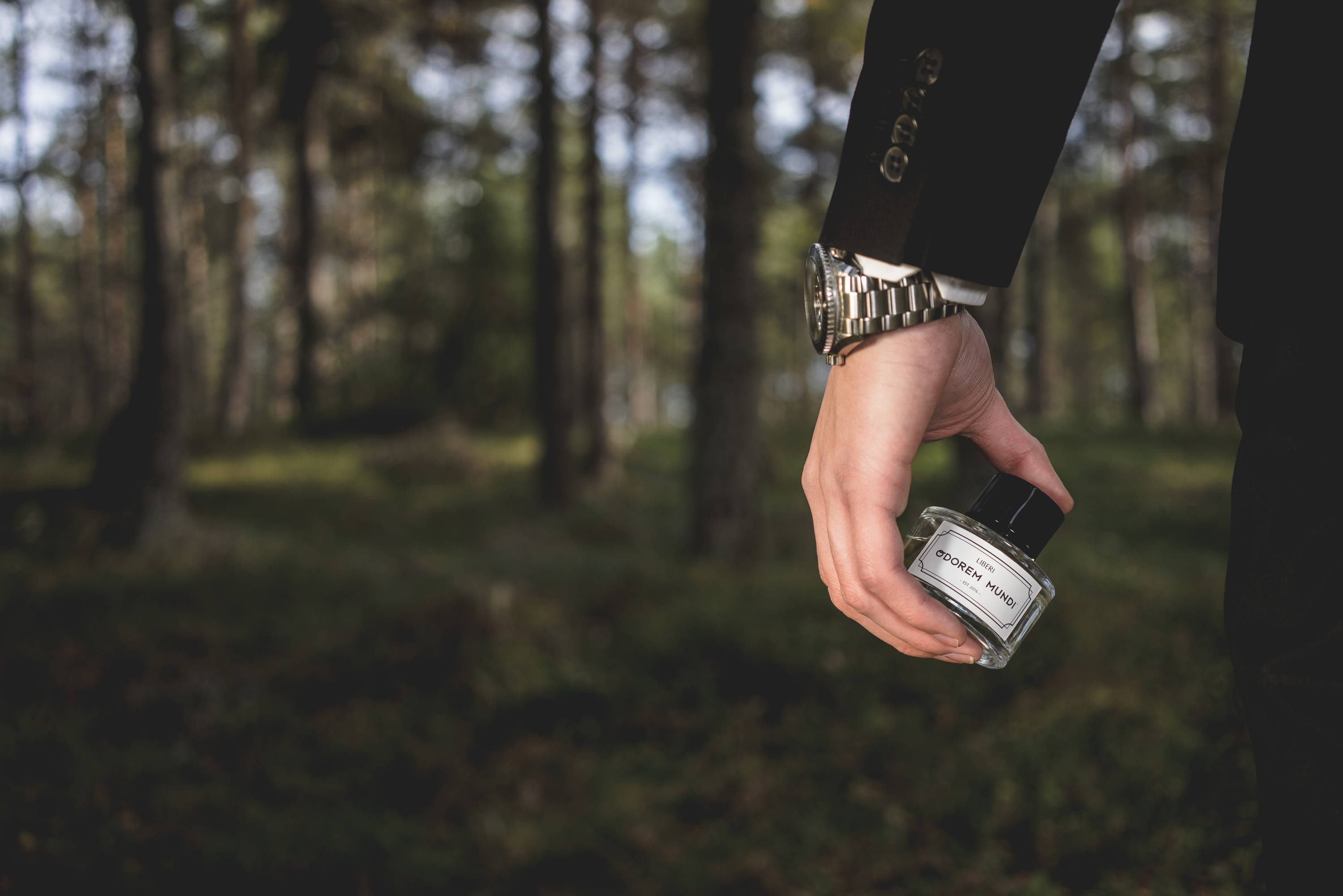 Where did the inspiration come from to launch your own perfume house?

We were looking for men's ecological perfume ourselves, as a better alternative to the 100% synthetic perfumes out there. This was back in 2016 and we couldn't find anything satisfying, so we looked at each other and said "either there's something here, we can create it ourselves, or there's a reason why no one has launched ecological fragrances for men". After a lot of meetings, cold calls/emails we were thrilled to hear that it was possible – difficult, but possible and that's how it started. We wanted to fill our own need for tailored ecological perfumes.
Your company values are strongly connected with nature and sustainability, can you tell us a bit more about your vision for Odorem Mundi?

Our vision with Odorem Mundi has always been that nature and sustainability is intertwined with quality and performance. When we think about Odorem Mundi we envision a whole line of tailor-made perfumes, where each unique perfume fits a certain individual and their specific scenario. We want to tell stories with our perfumes, build up scenarios and we want the people wearing Odorem Mundi to feel like the main character in his or her story.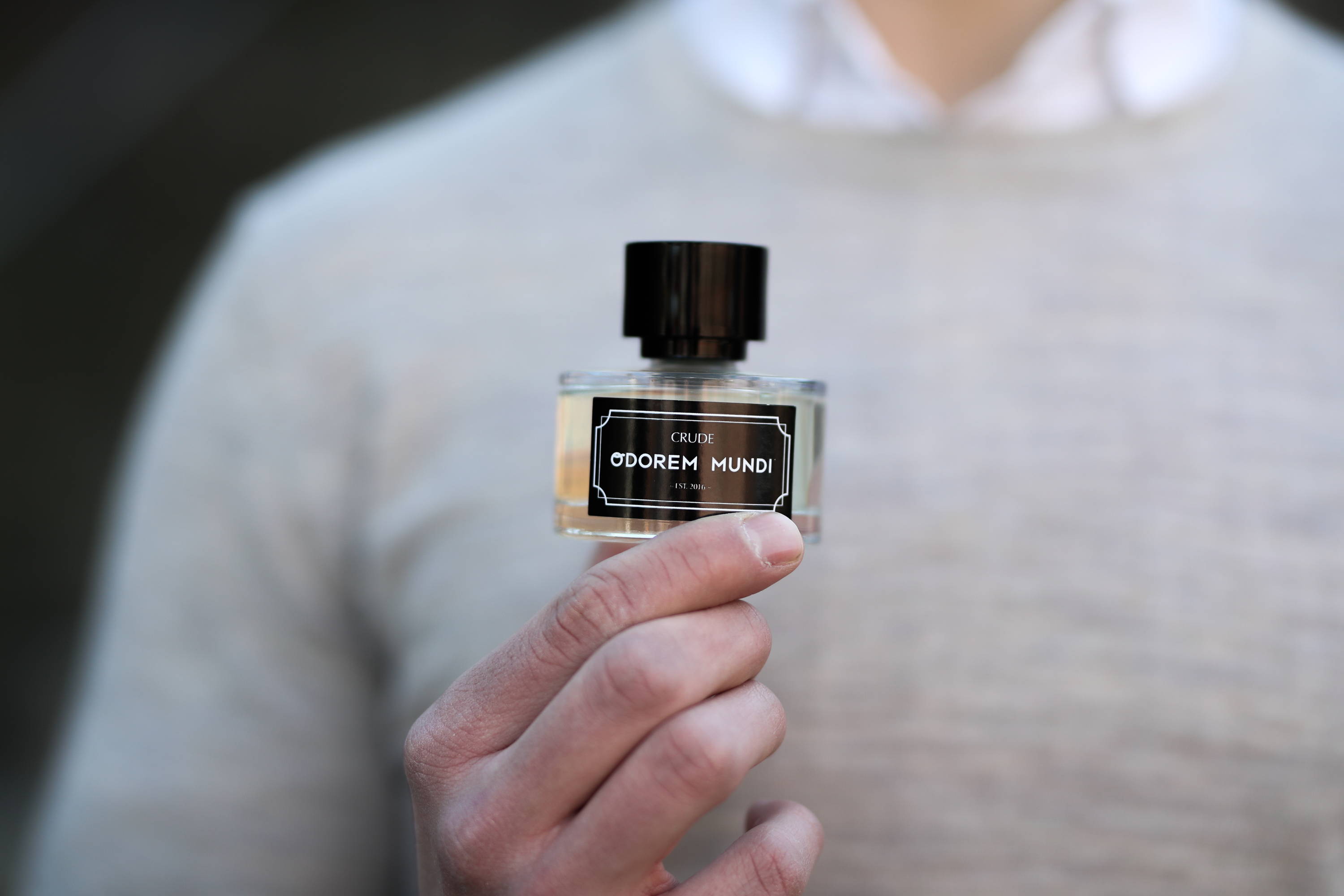 So far, you released 2 organic scents - Crude and Liberi, what is the story behind them and how is the making
process?

We started by launching our signature scents Crude and Liberi, two scents on different ends of the perfume-continuum. As this was the first launch we wanted to create a 'day & night' collection, were we made Crude fresh, intense and included a touch of lily to make it the perfect day wear perfume. Something you can wear at the office with your white shirt or during your first lunch date a summer day.

Liberi was instead created for the night-time adventures. With magnolia and foremost vanilla notes – Liberi is inviting, seducing and attention grabbing in a subtle way. We wanted to create something to wear for wine dinners, the after works and the late dates when you want your partner to get intrigued and curious about you.

Our process of making the perfumes start with us both and whiteboard, we allow ourselves to dream for a while. We ask ourselves questions such as; what scents are we currently fascinated by, what makes us tick, what different scenery have we seen and how can we interpret them into perfume notes? Are we looking at a specific date and location, what scents are you picking up when you're there?
When we've established what we want to create we include our professional team here in Stockholm who help us mix different notes, a lot of trial and error later and we've created something that we love and we send it to production here in Stockholm.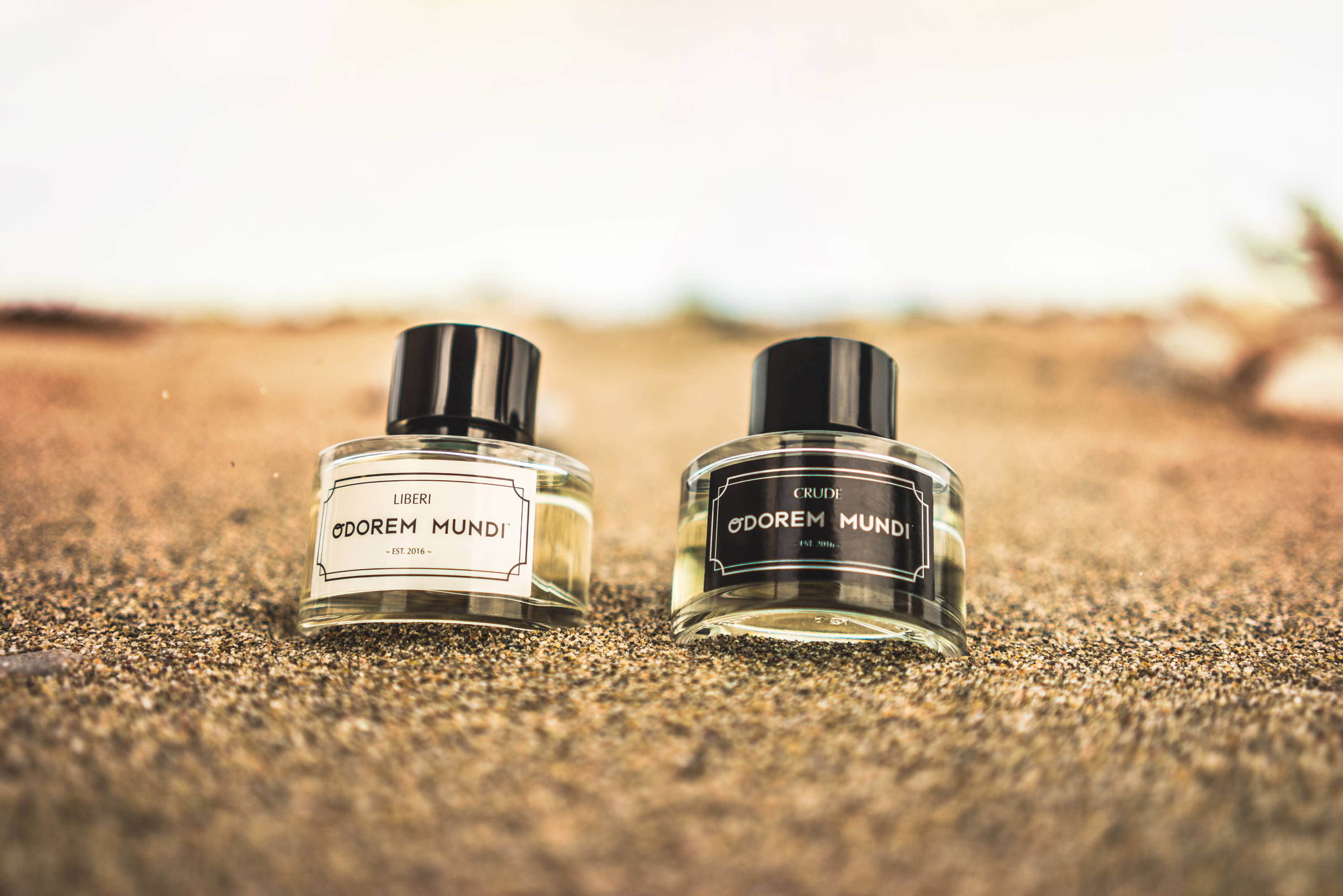 How do you choose raw materials for your perfumes? What influences you the most?

When we're deciding on what ingredients to include we're of course looking at what harvest season it is, we also like to identify and use ingredients that are produced close to our factory in Sweden. It's something we value as it enables us to leaving a lesser impact on the environment meanwhile we're supporting other Swedish companies and the local economy.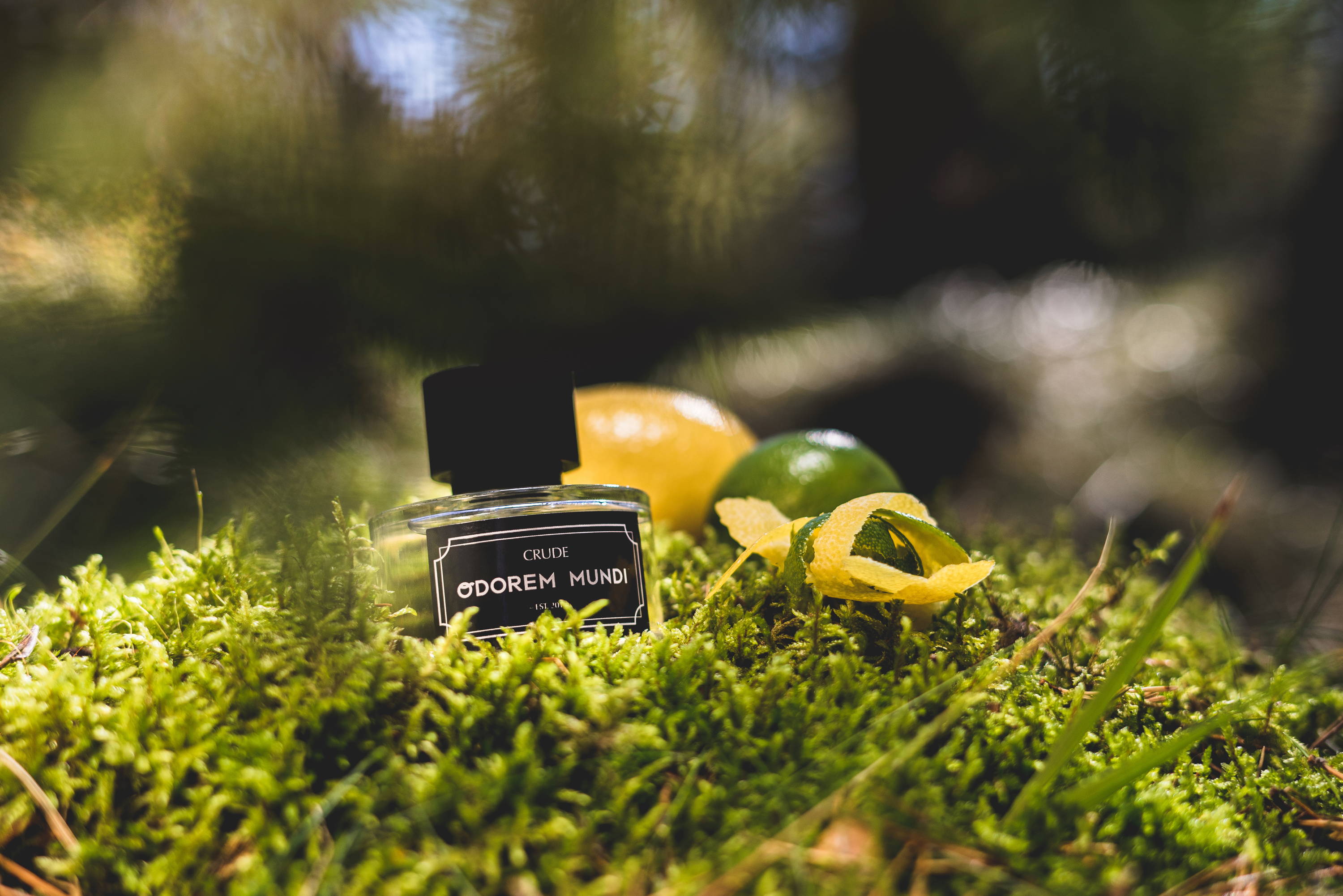 Do you have a favourite scent?

Dennis – When I think about my favorite scent, I'm not thinking about perfume, instead I'm thinking of that mid-summer-rain, preferably when sitting on a porch and looking out whilst hearing the raindrop tap the roof. It's exactly the case in my childhood home, where you can sit and just listen to the rain and feel the scent that comes when you mix the Swedish summer with rain.

Anders – I don't have one specific favorite perfume, however there're different favorites to different scenery; YSL – I homme is a fantastic scent when I need something easy and fresh to wear. Byredo – Gypsy Water is also a favorite of mine, I usually wear it during nighttime, however there aren't many nights where I pick something else than Liberi when it comes to nighttime adventures.
If you're interested in finding about more about Odorem Mundi, visit there website:
www.odoremmundi.se →