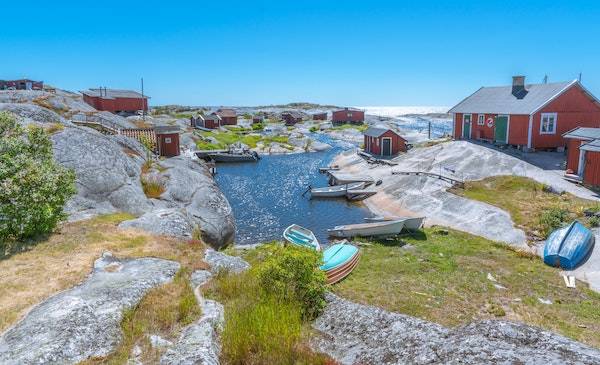 Warm scents of forest and soft moss, wooden cabins and cold sea, comforting aromas of spices from the bakery around the corner… The cleanest air of Sweden is filled with vital, beautiful scents. Our perfume experts selected unique perfumes from Swedish niche brands that capture the paradoxically warm nordic spirit perfectly.
Try and see.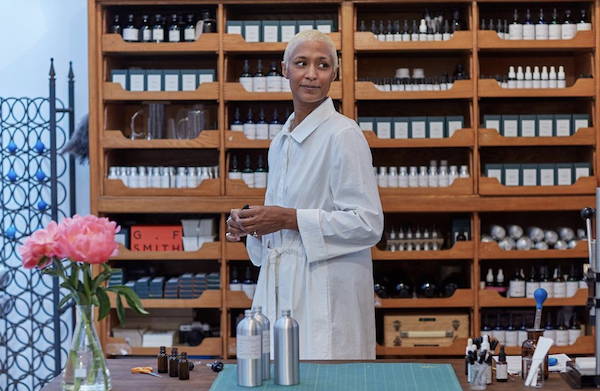 Calm Sweden, busy London and bright contrasts of West Africa - what do they have in common? Our answer is - Maya Njie.
Since Maya started her perfume brand in 2016, she's keeping on experimenting with raw materials and not-so-common ingredients combinations, as well as recycling opportunities. For example, you can return your empty 50 ml bottle of Maya Njie's perfume and get it refilled with a delicious discount.
Right now this self-taught (and VERY talented) perfumer is based in London, but her creations still root in very personal memories of her Swedish upbringing mixed with West African heritage. Sentimental and beautiful.
Notes:
Cardamom
Vanilla
Amber
Vanilj pays tribute to the Swedish culinary tradition of pairing sweet vanilla with the spicy earthiness of cardamom. Only here, the flavours are explored even deeper. Complementary and indulgent additions of amber, patchouli, cedar and musk enhance the duo, while imparting a sophisticated and slightly boozy ambience. Comforting like a bite of a sweet Swedish saffron bun - lussebulle.
---
Notes:
Tobacco
Vetiver
Cinnamon
Tobak recalls a comforting moment enveloped in sweet tobacco, vetiver and toasty cinnamon. Don't let the initial burn deter you. As the smoke subsides, a warming base of leather and musk appears on the scene… inviting you to put up your feet and indulge. At least a little while longer.

---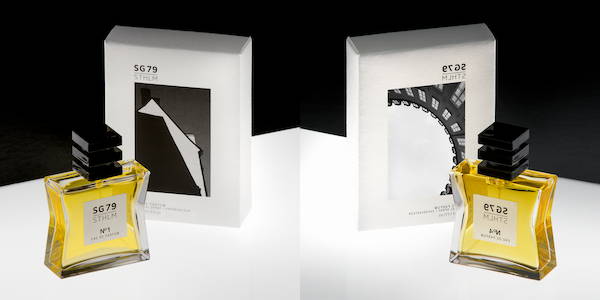 Clean and minimalistic Scandinavian design is well-appreciated across the globe. The Stockholm-founded niche brand SG79 | STHLM is a Scandinavian design in perfume form: the noses behind it create fragrances inspired by black and white photographic art. All shots are taking in different parts of Stockholm and depicting different facets of the capital. What do parks, living districts, or even subway of Stockholm smell like? Try perfumes by SG79 | STHLM and find out.
Notes:
Fruit cocktail
Fudge
Vanilla
Every Swede has a sweet tooth. And Nº16 is a perfect epitome for everything sweet and delicious. Caramel, almond, fudge and, obviously, vanilla - a real feast that will quench your sugar crave without any additional guilt-workout needed.
---
Notes:
Pink pepper
Cloves
Sandalwood
Nº 4 is spicy goodness with a paradoxically calm, almost cold opening. But you know that this cold facade of jasmine and lily of the valley is hiding a warm heart of pink pepper and cloves. Doesn't this sound very Nordic to you?
---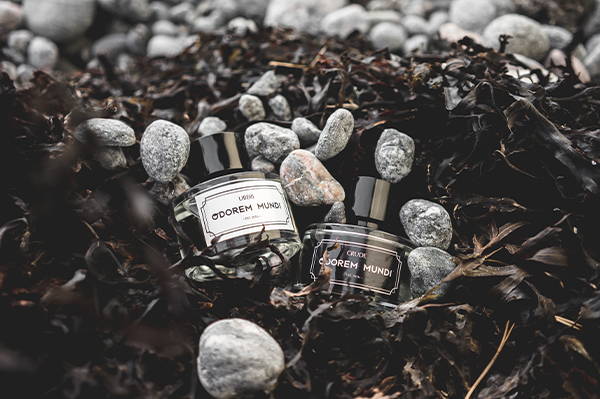 Most of the Swedish brands care about nature and sustainability. Indie brand Odorem Mundi (Latin for "the world's scent" ) gives you a great example of ecological perfumes with sophisticated, not-your-basic-oils scent. Dennis and Anders, the founders of the brand, were looking for men's ecological perfume for themselves, as a better alternative to the 100% synthetic perfumes out there. And when nothing fully satisfying was found, they decided to create these perfumes.
That's how perfectly tailored ecological perfumes of Odorem Mundi were born.
Notes:
Citrus
Juniper
Tonka bean
Being a "day" perfume from the first two signature scents form the brand, Crude is fresh, intense and included a touch of lily to make it the perfect daywear perfume. Something you can wear at the office with your white shirt or during your first lunch date a summer day.
---
Liberi was created for night-time adventures. With magnolia and foremost vanilla notes – Liberi is inviting, seducing and attention-grabbing in a subtle way. We wanted to create something to wear for wine dinners, the after works, and the late dates when you want your partner to get intrigued and curious about you.
---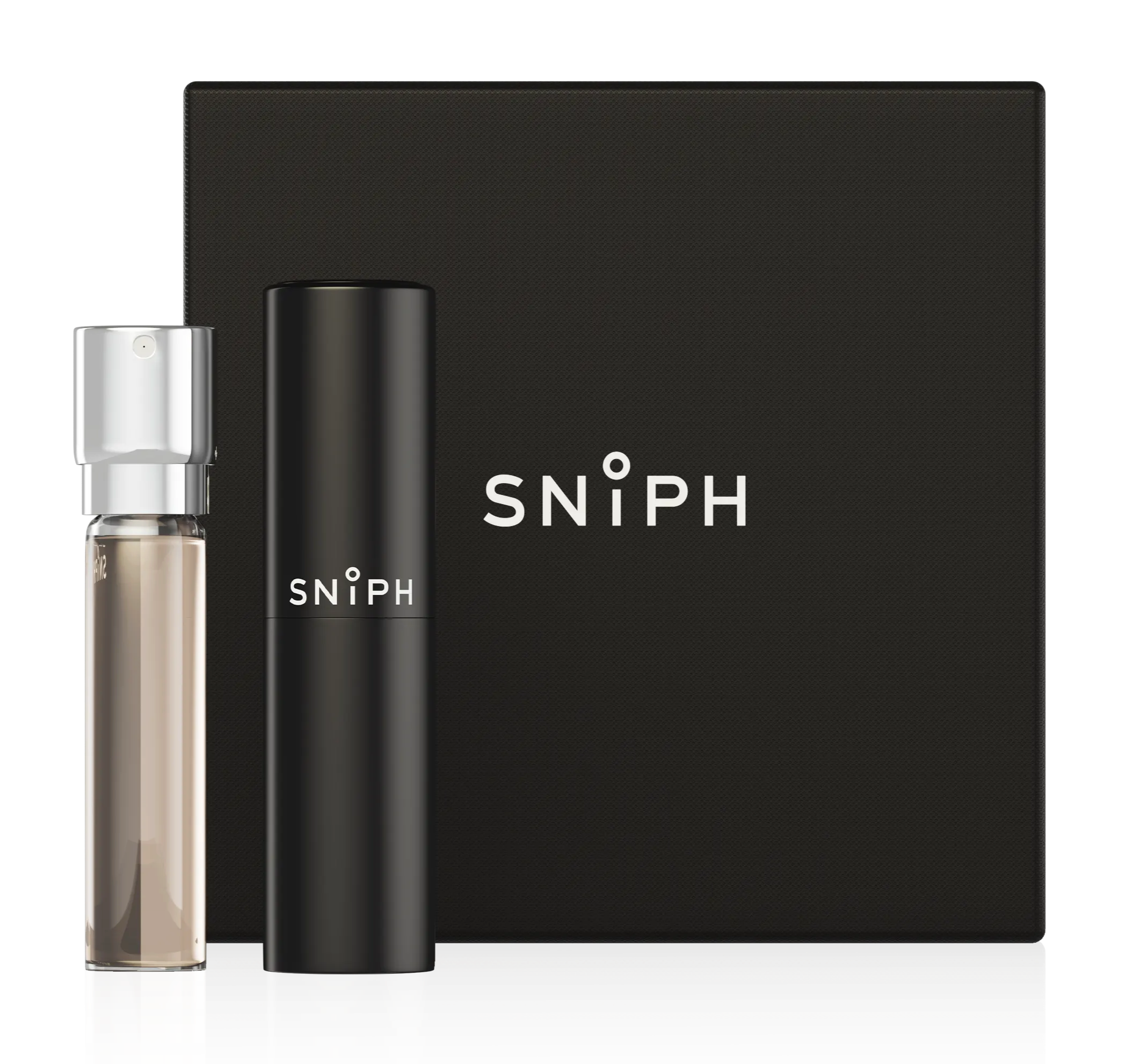 Keep on discovering new fragrances every month!
Free shipping, no commitments. £16 / month.

Back in stock: Scandinavian Summer Set