Refresh your closet and spring clean your scent wardrobe as well! From spicy blends, vibrant citrus and floral bloom, our perfume selection for April, will update your perfume game with new scents to fall in love with!
If you're here, that probably means you are ready to subscribe and begin your scent discovery journey (exciting!) And yet, you might be stuck wondering, which journey should I choose? No need to stress, we're here to help make choosing a Sniph collection as easy as possible.
Each of the six expertly curated collections you have to choose from embodies a distinctive mood and flavour. If you aren't sure which collection suits you best, we have great news—once you start your Sniph subscription, you have the flexibility to switch collections any time you want! So the only decision you actually need to make right now is what your starting point will be. And to that end, we invite you to breeze through the guide below, designed to help you make a selection start your scent journey as soon as possible.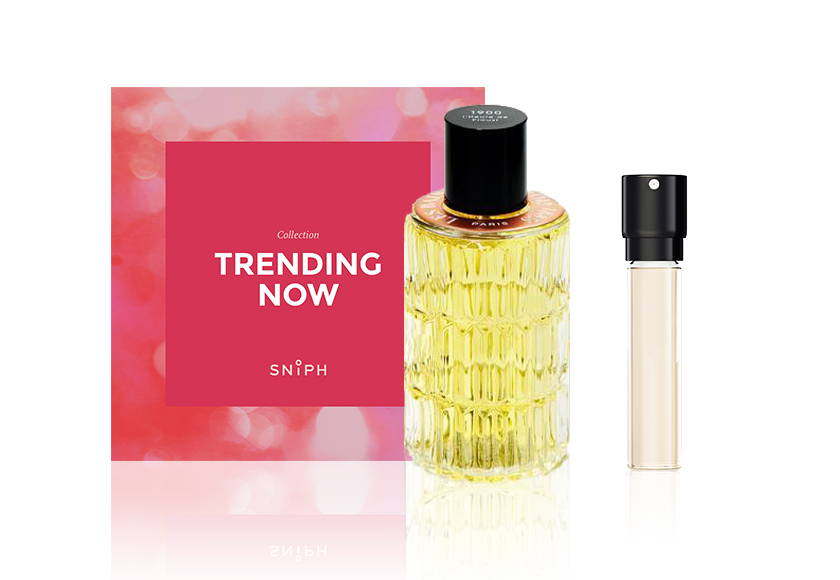 ♀ Feminine
TRENDING NOW
–
Les Bains Guerbois –
1900 - L'Heure de Proust

Founded in 1885, what started as an oasis for beauty and wellbeing is now a legendary nightclub, restaurant, and luxury hotel. Les Bains Guerbois even has its own line of fragrances. 1900 L'Heure de Proust remembers the prominent French novelist with a steamy oriental bouquet. Perfect after an indulgent day at the bath house. Blueberry and grapefruit divinely intertwine with heart notes of black tea, violet and leather. Secrets are whispered in mate and vanilla. Time slows, and tea is served.

Notes: Grapefruit, Blueberry, Black tea
Complexity: Light
Category: Floral Fruit Chypre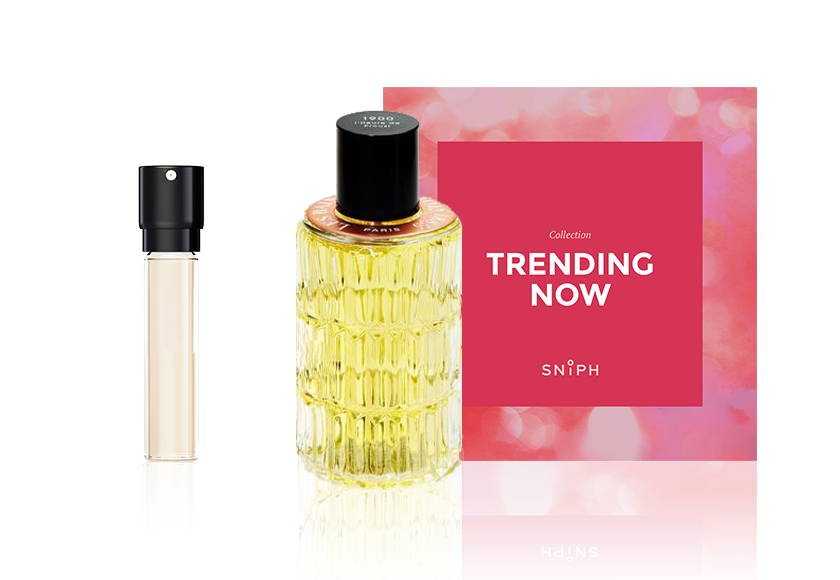 ---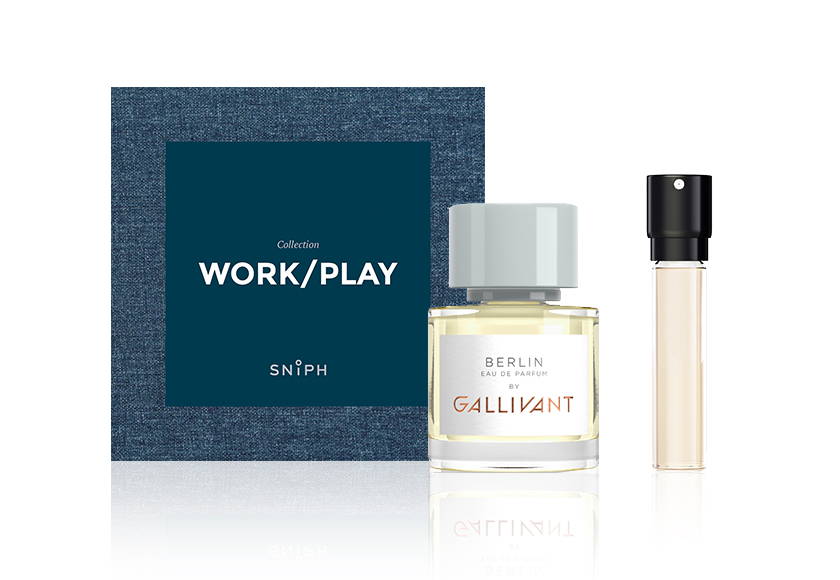 ♂ Masculine
WORK / PLAY FOR MEN
–
Gallivant – Berlin EdP

Berlin is a fresh and gritty bohemian mashup where light and dark meet. Zingy grapefruit and lemon play against the steel and concrete of brutalist apartment blocks. Grounded by black tea and vetiver, with a hint of leather and smoke.

Notes: Grapefruit, Black tea, Vetiver
Complexity: Slightly Complex
Category: Green Clean Citrus

---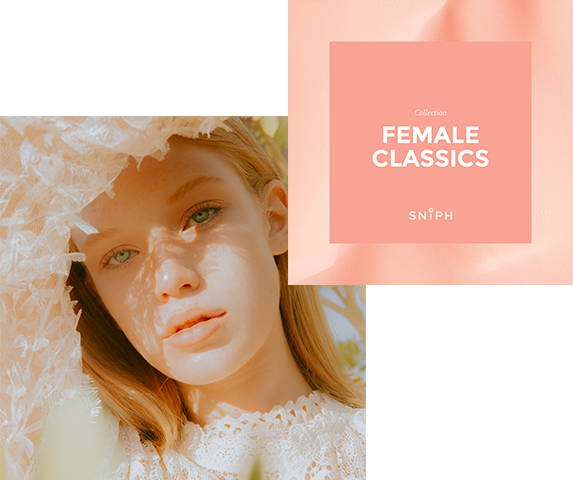 ♀ Feminine
FEMALE CLASSICS
–
SG79|STHLM Nº17

The niche perfume brand SG79 | STHLM creates scents inspired by photographic art. Their first ten perfumes are produced in some of the best perfume factories in the world, and it's likely you'll fall for your favourite instantly. Nº17 captures the lovely and intoxicating scent of bare skin, sunscreen and sea salt. It instantly warms the soul then rides the wave of a soft floral bloom in ylang-ylang, rose and orange blossom. A pulsing summer night in Stockholm, with a touch of French Riviera.

Notes: Saltwater, Sunscreen, Grapefruit
Complexity: Light
Category: Floral Fruit Chypre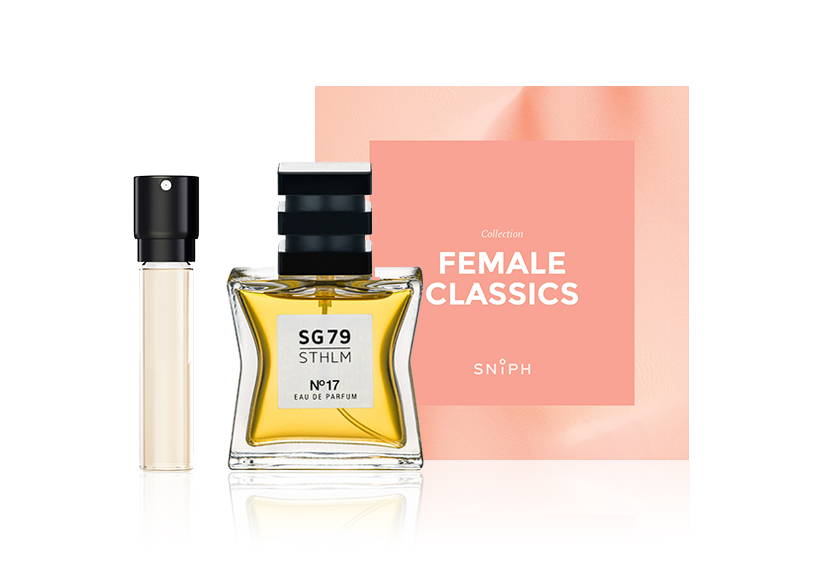 ---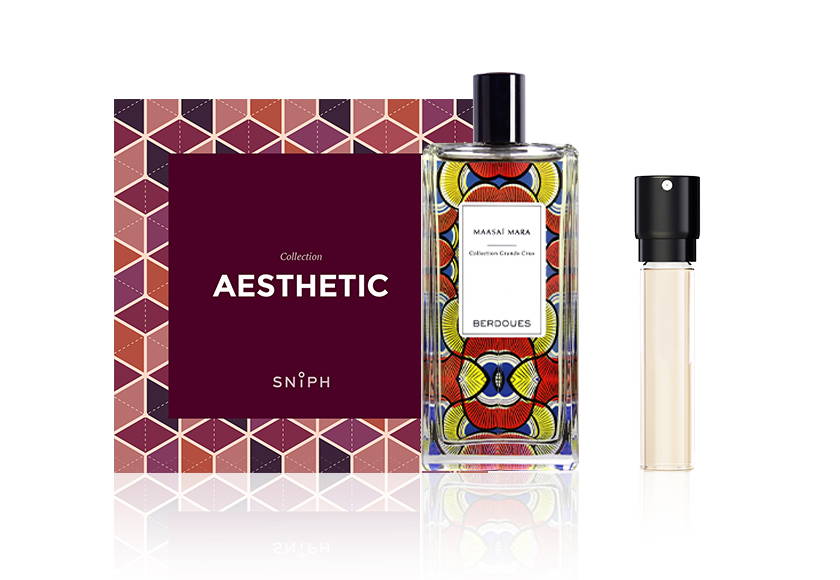 ♂ Masculine
AESTHETIC FOR MEN
–
Berdoues – Maasaï Mara EdP
Founded by an inventive barber and built by four generations, the French perfume brand Berdoues has been delighting noses with its passion and savoir-faire since 1902. Maasai Mara is a warm and spicy blend that charts a journey on the skin through the untamed lands it was named after. Assertive musk and cinnamon melt ceremoniously in an encounter with honeyed plum, dried fruit and Egyptian blue chamomile. Traces of rock rose twigs and South African buchu leave the trail charged with mystery.
Notes: Dried fruit, Cinnamon, Plum
Complexity: Slightly Complex
Category: Spicy, Woody, Musk
---
♀ Feminine
CLEAN
–
Phaedon – L'Eau de Concombre EdT
Pierre Guillaume is the Frenchman who never stops impressing. Already toting a variety of brands in his entrepreneurial luggage, he founded the French perfume brand Phaedon. Starting point: a fascination with Mediterranean cultures. Result: amazing, spot on scents that make us weak at the knees. L'Eau de Concombre is a green and aromatic spa cocktail of cucumber and freshly plucked mint. It excites and soothes, then pulls you deeper for a zen moment enveloped in cedar, leather and cashmere musk.

Notes: Cucumber, Mint, Leather
Complexity: Light
Category: Green Clean Citrus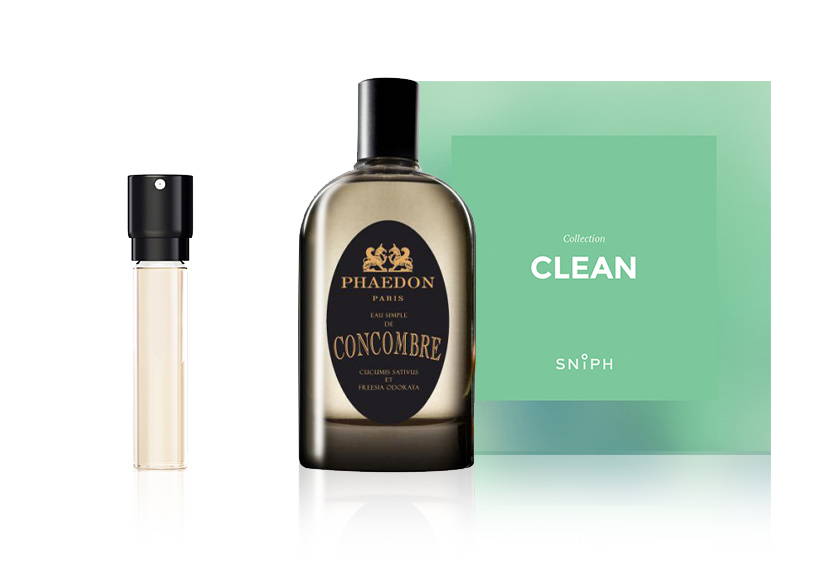 ---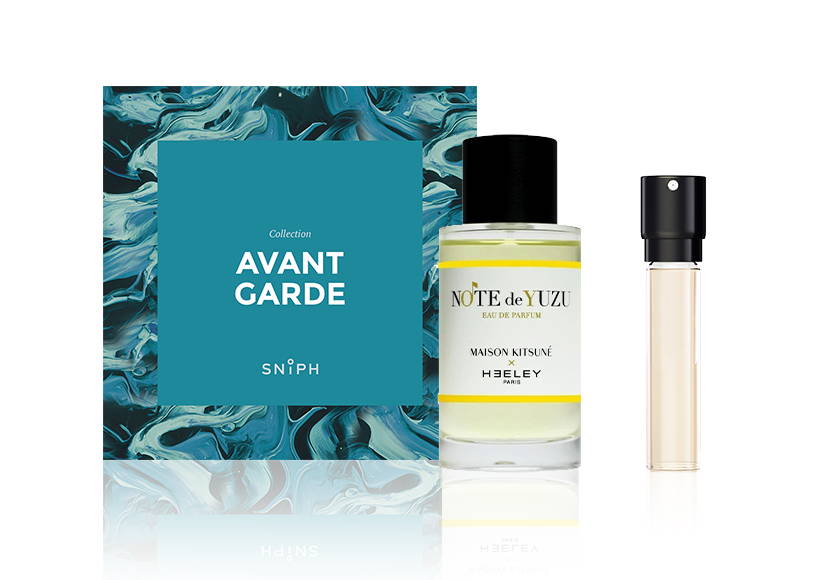 ⚤ Unisex
AVANT-GARDE UNISEX
–
Heeley – Note de Yuzu EdP
The Paris-based Heeley Parfums is an exclusive perfume house founded by the Briton James Heeley. It's one of the few brands where the nose is the owner himself, lending a creative edge that results in exceptional perfumes. Note de Yuzu bursts and bubbles with the irresistible tart-sweetness of the prized Japanese citrus fruit. A fresh and energetic composition, and instant pick-me-up. It softens into radiance on the skin, revealing sensual notes of sea salt, vetiver and white musk. Delicious!

Notes: Yuzu, Grapefruit, Sea salt
Complexity: Slightly Complex
Category: Green Clean Citrus
---
If you're new to Sniph and ready to start your scent journey today, enjoy 25% discount on your first month. Apply the code below to your checkout!