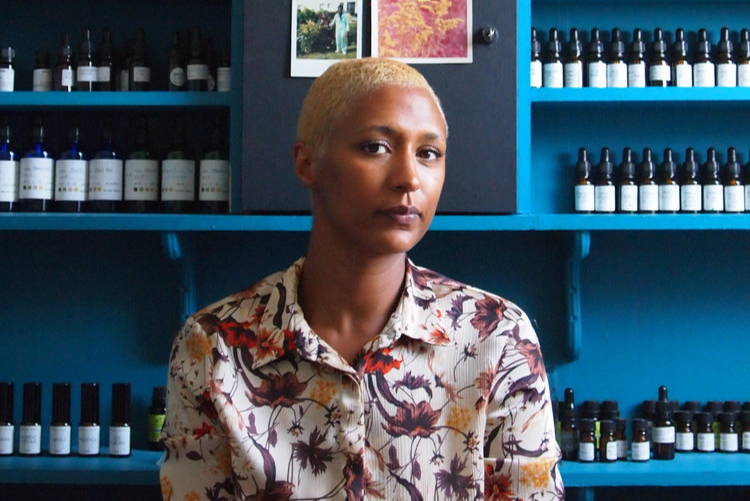 You love her scents - now get to know Maya Njie, the woman behind the brand. The London-based self-taught perfumer whose creations derive from personal memories and experiences from her Swedish upbringing and West African heritage, founded her eponymous brand in 2016.
What is your first scent memory?
I have a few prominent ones. One being the smell of burning bush along the red dirt roads of the Gambian peanut farm lands. Every now and again I get a sense of it from someone's garden fire.
What does your neighbourhood smell like?
At the moment it smells of jasmine which always sucks me in. It's slowly creeping over the garden fence and I am trying to persuade it to come on my team.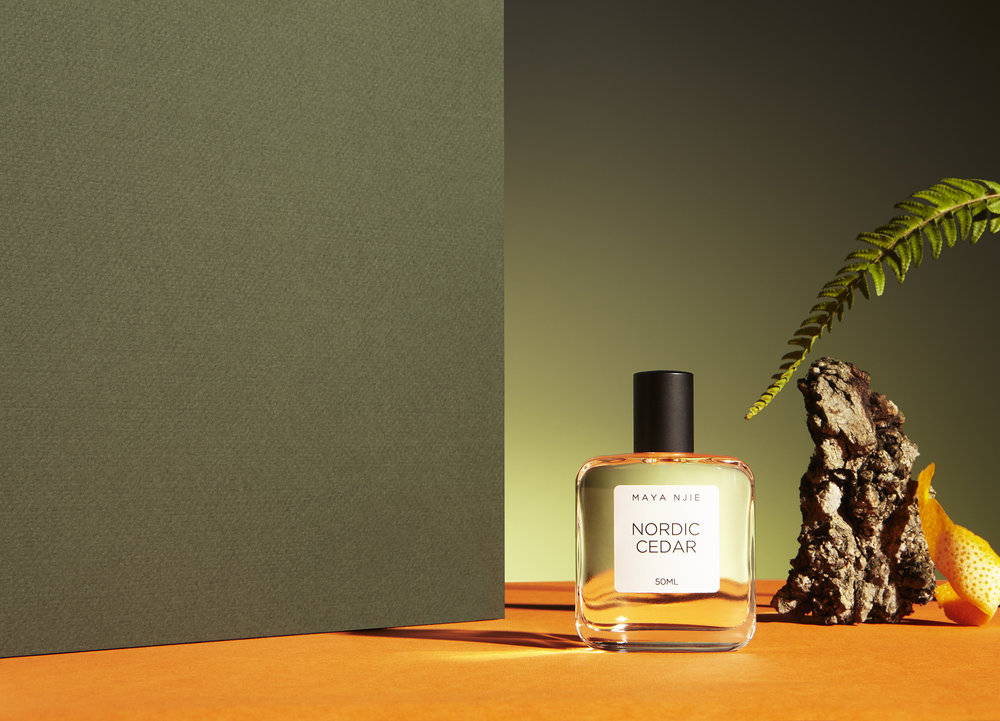 When did you decide to become a perfumer?
I started experimenting with oils at university as a way of creating a scent to go with my designs. I felt the need to connect the visual and olfactory senses and I was hooked and continued exploring. I got an overwhelming amount of questions from people about what perfume I was wearing over the years. When I wouldn't share, the bribery began and that's how Maya Njie Perfumes was born – I sold out to my friends, haha. 
Do you have a favourite raw material you keep using?
I love cedarwood and vetiver and I am a big fan of iris and ylang-ylang. Suede and leather, too. What's that – six ingredients? It's too hard to narrow it down. Let's stick Ethiopian frankincense in there too for good measure.
What does summer smell like to you?
Dill, algae, cold brews, honeysuckle and burning coal.
How would you like people to experience your perfumes?
Perfumes can speak for people without them having to say anything and I love that. It can work both for and against you in a way. As a person experiencing one of my perfumes on somebody else I'd like for it to engage and make them wanting to know more about the wearer. Make your choice in scent a considerate one and not just because it's there. Let it charge you up, let it comfort you and keep you snug when you need it.
What are you most proud of accomplishing?
Keeping at it. Facing obstacles, ups and downs and moving forward as a 'one woman band'. Also, when people write to me just to tell me how my perfumes make them feel it fills me with pride!
How would you describe your brand in one sentence?
A family of olfactory interpretations that make strangers feel right at home.
---
Discover scents from Maya Njie