Meet the best female perfume creators you need to know about

At Sniph we believe that perfume is an extension of you, and should tell your unique story, empower you and provide you with a boost of confidence. To us, perfume has no gender. It is all about YOU. But the creators behind them are varied and many. To celebrate International Women's Day – we want to shed light on the passionate female creators behind some of the brands that are changing the perfume game. These are the women you need to know about.

Art de Parfum - Ruta Degutyte

Ruta Degutyte started Art de Parfum with the vision that all of her perfumes should be 100% free from dangerous chemicals, recyclable and cruelty-free. Organics, wild and sophisticated - here is where Art de Parfume landed today. While many are chasing trends and profit, Ruta stays true to her vision and pure (in all senses) creativity. Maybe that's why her scents are so honest and captivating?
---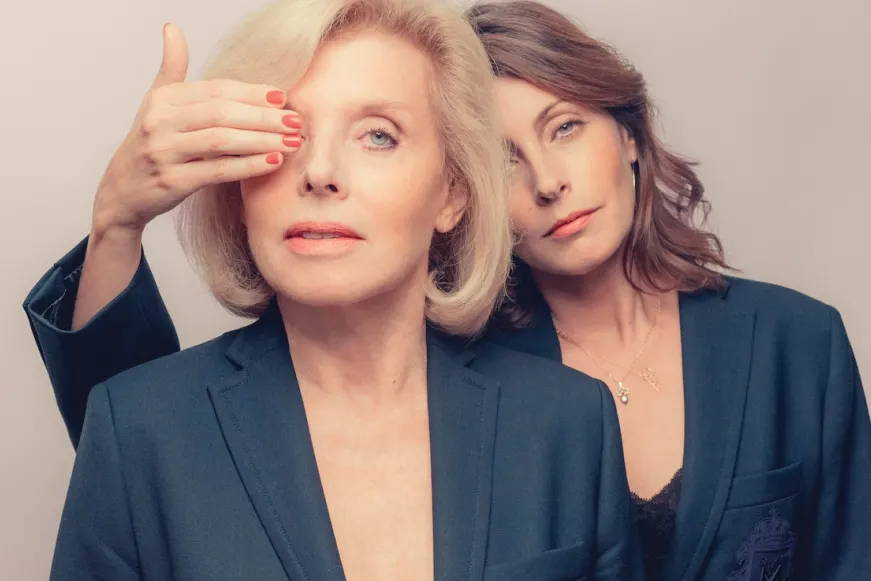 ROOS&ROOS - Chantal & Alexandra Roos

The beautiful people and brilliant minds behind this Parisian brand are Chantal Ross (mother) and Alexandra Roos (daughter). Roos&Roos was founded on their shared love for perfume and oh-so-French aesthetics: iconic movies of the 60s and 70s meet the freedom of rock-n-roll in a delicate scent form. But the main inspiration remains the same - a Woman.
---
The superwoman behind this artistic brand is totally self-learned: she started experimenting with oils during university, and after a while, people started asking her what perfume she was wearing. Even today, after establishing her own successful brand, Maya's scents are still based on very personal experiences and memories. Her works tell stories about Maya's bright West African origin, Swedish childhood and modern life in busy London. Powerful, intimate and simply beautiful.
---
Melanie follows her perfumer father's path in the world of scents, by creating her own niche fragrance range – Gamine. Inspired by her cool life in New York, blended with childhood memories from the French Riviera, the scents turn crispy and feel somehow familiar.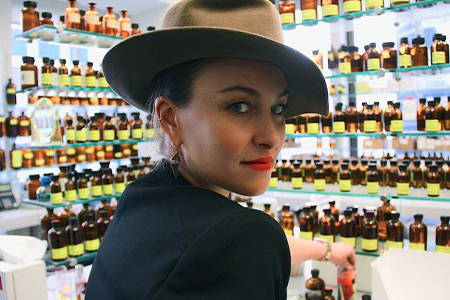 ---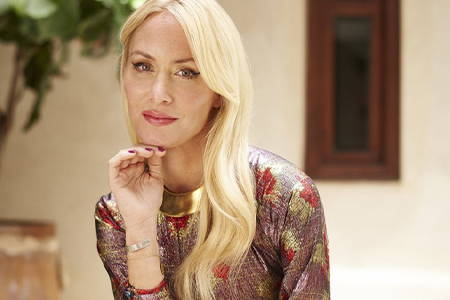 Sana Jardin – Amy Christiansen Si-Ahmed

Seeing luxury business as an opportunity to create systemic social change. Amy founded Sana Jardin, the world's first socially conscious luxury fragrance house focusing on social impact, luxury and the economic empowerment of women. The exquisite perfumes are created by the most prominent noses and you won't be able to stop sniffing yourself.

---
Miller Harris – Lyn Harris

Lyn Harris, with a background of traditional perfume creation in Paris
and southern France, started her own olfactory journey by establishing the perfume brand Miller Harris in London. Inspired by nature, Lyn Harris magically locks its essence inside her bottles.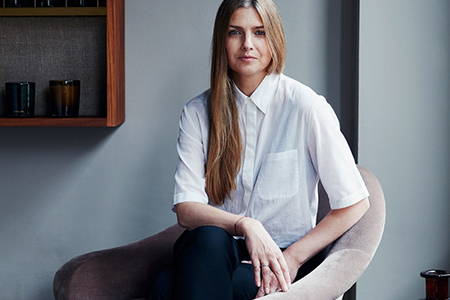 ---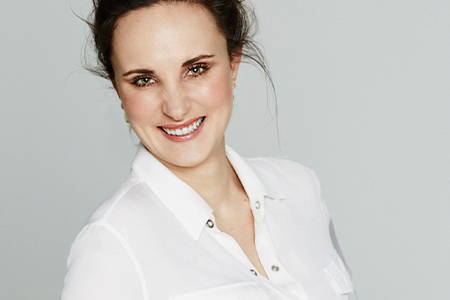 Romy Kowalewski is the magnetic founder of the Barcelona based fragrance house 27 87. With a burning passion for scents, Romy Kowalewski creates perfumes that are absolutely irresistible. With minimal design of the bottles, the vibrant scents push you to write your own story.
---
Berdoues – Sophie Berdoues

Created by an inventive barber, the French perfume brand Berdoues has been alluring noses with its passion and savoir-faire since 1902. Sophie Berdoues, the fourth generation heir, successfully combined family heritage with raw materials carefully selected all around the world, resulting in olfactory, vibrant bomb for our senses.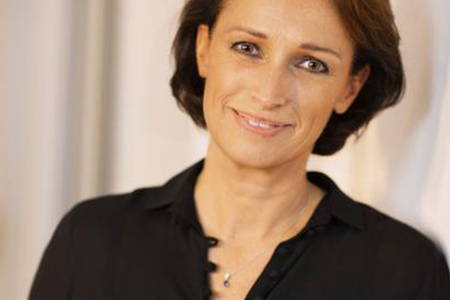 ---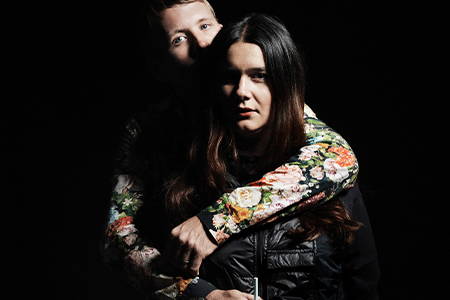 Agonist – Christine Lydéen

Together with her partner Niclas, Christine Lydéen created Swedish hyped perfume house that in artistic way blends Scandinavian nature, culture and design. Their perfumes take us for an emotional journey that there is no escape from. The only way is to surrender.

---
Ann Ringstrand – Ann Ringstrand

With her creations, Ann Ringstrand, Swedish designer and co-founder of the fashion label HOPE, seeks to touch all the senses and unite urban life with native wisdom. Her perfumes complete the circle and deepen our connections.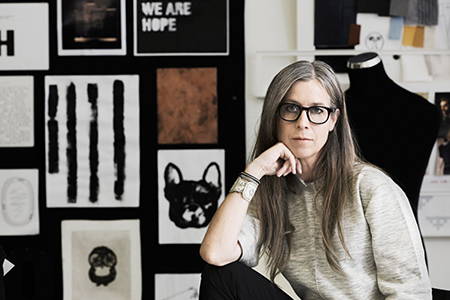 ---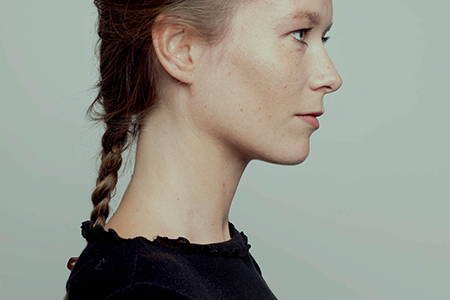 Les Bains Guerbois – Lynorette Morsch

Founded in 1885, what started as an oasis for beauty and wellbeing, went iconic nightclub in the 90's, is now a luxury design hotel. Parisian Les Bains Guerbois even has its own line of fragrances, run by power woman Lynorette Morsch. Perfume is very much about the scent itself, but Lynorette is the brain behind the communication and she lets us feel, see and get a taste of the soul of Les Bains Guerbois.

---
Extrait d'Atelier – Chiara Ronzani

Chiara Ronzani, a charismatic founder of Extrait d'Atelier uses fragrances to narrate stories, inspired by the work of classic artisans. After several years in fashion industry, she found her comfort in the world of scents. Her perfume creations are not only luxurious pieces of art but reveal the tales of Masters in their Ateliers.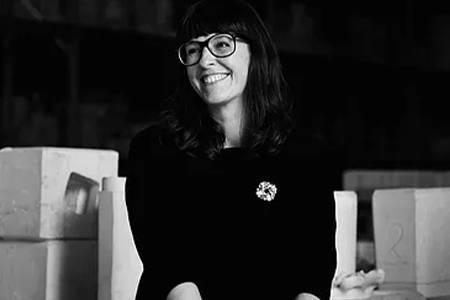 ---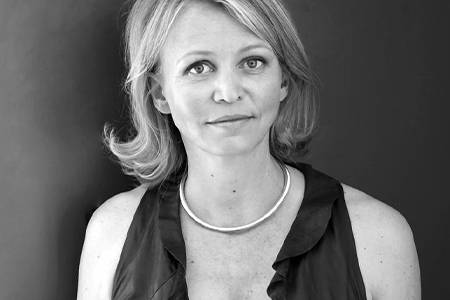 Olfactive Studio – Céline Verleure

Céline Verleure is the passionate Parisian behind the perfume brand Olfactive Studio, which has been collaborating with famous noses and photographers since 2011. They believe that perfume and photographs share a special ability to capture a moment and cast you back in time.

---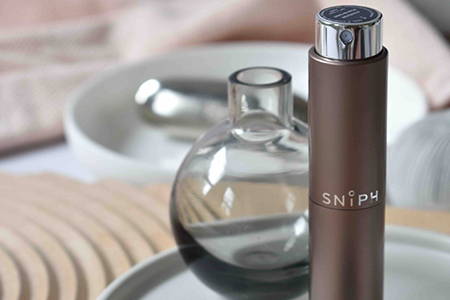 "At Sniph, our mission is to introduce you to fragrances you didn't even know existed, and help add an invisible, yet powerful layer to your style."